The Role of Psychology in Advancing EDI and Upending Systemic Racism
Tuesday, November 16th, 2021, 1:00 pm – 5:00 pm
Description
During this presentation, we will:
Discuss the role the field of psychology has held historically in perpetuating systems of racial inequity, to include the impact of colonialism on psychological practice and science, as well as the cumulative effects of racism and its impact on health and wellness.  

Outline components of APA's Equity, Diversity, and Inclusion Framework, which establishes the structure and context needed to create systemic change and promote collective accountability.  

Review the current efforts  APA is making to move toward addressing health inequities, which begins with a formal apology for actions taken by APA and the discipline of psychology that promote racism, discrimination, and hierarchy.  

Engage in critical discussions concerning the infusion of EDI efforts internally, across the field of psychology, and within society, with a specific focus on implications of EDI in the practice of Caribbean psychology.
Learning Objectives
Describe the American Psychological Association's contributions to social hierarchies and systemic inequities

​

Identify ways to decolonize psychological science.

Review  approaches for incorporating principles of equity, diversity, and inclusion to enhance research, teaching and practice among Caribbean psychologists.

Discuss how to center the perspectives and voices of social, personal and intersectional identity groups in the Caribbean that are or have been disenfranchised or marginalized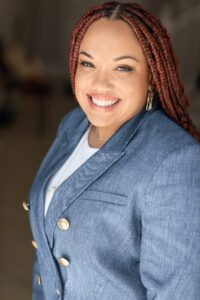 Dr. Vanessa Hintz is a licensed clinical psychologist, workshop leader and keynote speaker.  She currently serves as the Senior Director of Equity, Diversity, and Inclusion Engagement and Outreach for the American Psychological Association.  In her career, Dr. Hintz has worked in various clinical settings with children, adolescents, and adults with a wide array of presenting issues.  She is an active proponent of multicultural practice and theory and works dynamically to understand how individuals make meaning of the world within their various cultural contexts. Dr. Hintz is also a self-proclaimed "Psych Geek," and incorporates elements of popular culture into her work when beneficial.  Dr. Hintz has engaged with practitioners and scholars in the fields of academia, consultation, and training, utilizing expertise in psychology and human behavior to provide insights focused on principles of equity, diversity, and inclusion